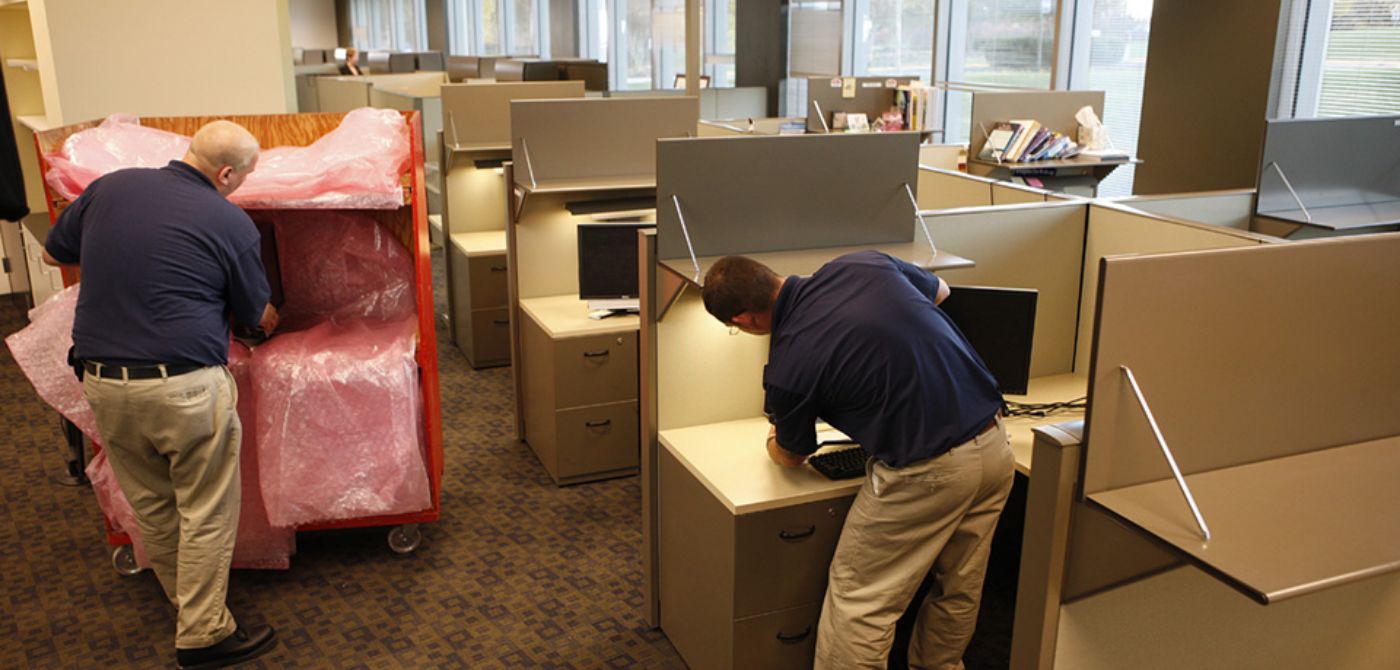 Relocating Offices / Schools
Showrooms / Machinery or Lab Equipment
Highest quality services at competitive prices. Proper planning and coordination are the fundamentals of any successful office move. Our team is experienced and committed, and they are the commercial movers you need to ensure your move goes well. Our move plans are carefully drawn to minimize the loss of productivity for your business. That means your move is on time, efficient and will get you back on the job as fast as possible. Medina Logistics will assign a Move Coordinator who will work with you throughout your business relocation to ensure that each detail goes according to plan. In addition, our highly trained team will ensure the safe relocation of all your business equipment, supplies, and furniture with the highest quality packing, transportation, unpacking, and positioning.
Once our office movers reach your new office location, they will help with setting everything up
so your business can get back to work as soon as possible.
How it Works?
Moving from one office to another is full of challenges. The biggest hurdle is avoiding productivity loss and minimizing downtime. We understand these obstacles, so our team is professionally trained in the relocation from one office to another. No matter the size of your office, our well-trained moving team will move all of your items effectively, safely and quickly.
We provide the services below:
We always conduct a pre-move survey to best understand your specific moving needs.
We offer our professional commercial moving analysis and advice.
We provide our proposal and once confirmed, we schedule the move as per your preferred timing.
We help you with the planning and coordination of your move to ensure it stays on schedule and everything arrives in good shape.
We move computer and server types of equipment safely and securely.
Assembling and Installing Furniture, cubicles, shelves, desk, and equipment at the new office location.
Onsite supervision to ensure your office move goes smoothly.